Want to get driving and pass your test - quickly?
Well, you're in luck! In the past 12 months, 85% of my students who took their driving tests passed first time round, and you could be next!
It's not just an unrivaled pass rate that I offer. I've been a fully qualified DSA approved driving instructor since 1986 and over the years I've learnt that not everybody learns at the same rate...
That's why I design and employ my teaching methods around you. This means you'll learn more from every lesson, save more money in tuition costs and quickly build all that confidence you need to pass your test and start driving safely on your own!
What locations do I offer my driving lessons?
I'm based in Whitley Bay but don't worry, I provide lessons to all the surrounding areas including Cullercoats, Tynemouth, and North Shields. You can see my driving instruction locations page for my full coverage.
What's next? get in touch to find out more
If you'd like to book a driving lesson or you have any questions, then simply fill the form to the right - or you can call on 0191 252 1537 or 07711 055605.
- Brian English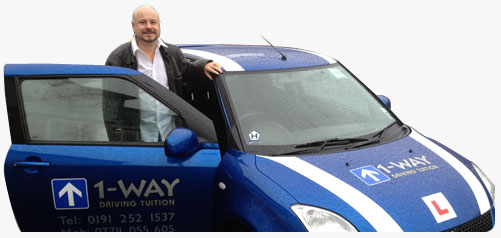 BOOK YOUR FIRST DRIVING LESSON
FILL IN FORM BELOW OR CALL 07711 055605 TO FIND OUT MORE...
Get in touch
Just fill in the form below and I'll be in touch within 24 hours. I promise.